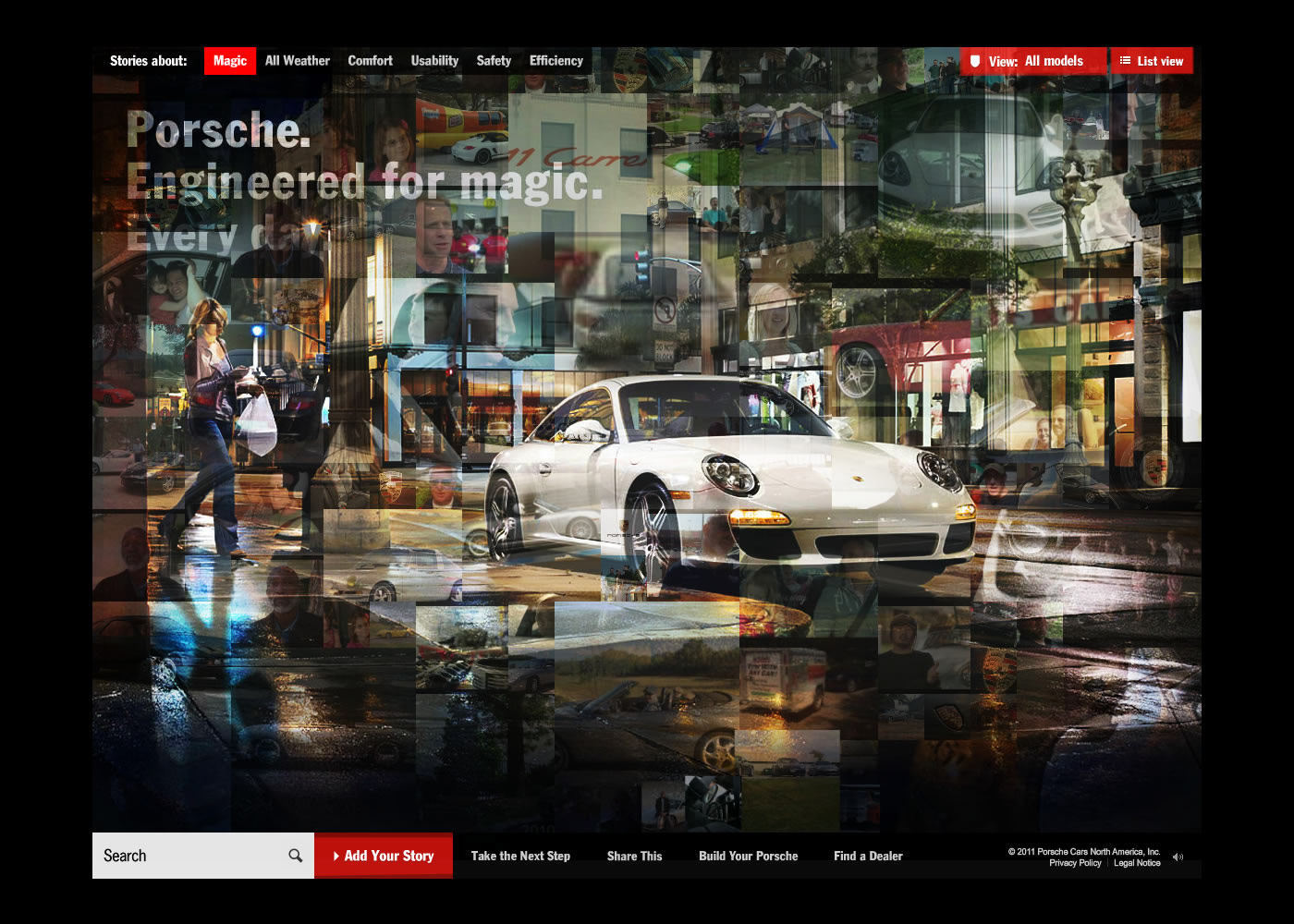 Porsche Engineered for Everyday Magic 
Website
For potential buyers, a Porsche is often seen as "garage queen" only to be used on special occasions and weekends. Anyone who owns a Porsche knows that's not the case. The drive is amazing and the car is extremely well engineered and is proven useful in most every occasion. So if you could experience the kind of magic a Porsche delivers, why wouldn't you want to enjoy it every day?
At the hub of this integrated campaign is a consumer-generated website, PorscheEveryday.com, where owners can share their own everyday stories. With a combination of professionally produced videos and images along with owner-submitted content, the site builds a mosaic showcasing the many ways a Porsche is engineered for everyday magic. 
For this effort, Porsche has once again reached out to its passionate and active loyalists and enthusiasts to participate and contribute to the story. To start things off, Porsche sent 200 Flip video cameras to select owners asking them to contribute videos. The brand has also invited input from all its owners, the Porsche Club of America, dealers and their customers, and the million-plus Facebook fans for everyday stories, photos and videos.
With sales increasing, this type of owner affirmation seems to have created a few more believers in the Porsche magic.